Nature Recovery project
We're transforming 11 urban parks to enhance their potential for wildlife and inspire local residents into nature.
Improving your local community park
Building on our work in three Pilot Parks as part of our Future Parks project, eight more parks have been selected for our Nature Recovery project with the aim to help to create a nature recovery network across our local area.
We'll increase habitat for wildlife to give animals, insects, and birds more options for homes and food and make it easier for wildlife to find places they can thrive.
We'll be making physical improvements in the parks, delivering inspiring activities for residents to connect with nature on their doorstep, and empowering communities with opportunities to get involved.
Our survey on the park plans is now closed.
Thank you very much to everyone who completed the survey, we really appreciate you sharing your thoughts with us and we will take your feedback and suggestions on board.
Look out for changes being made in the parks, coming soon.
Click on the park names below to view the plans.
Wildflowers, bulbs, ponds and trees not only give our urban parks a pop of colour, they provide essential support systems for butterflies, bees and other wildlife. We're on a mission to help wildlife recover. More than 70% of our butterflies have disappeared over the last ten years and some bee species are near extinction. In fact, the rate of extinction for insects is eight times faster than that of mammals, birds and reptiles.
Please donate today and help us plant more wild and native flowers across our parks so our butterflies and bees can flourish.
Get involved – events in your local park
Our Parks Activators run events in each of the parks. Check out our events page to see what's on in your nearest park, or download the programme by clicking on the park names below.
Want to make a bird box or learn about moths? Plant vegetables in our community gardens or sow wildflower meadows?
We have activities for everyone, come and join in the fun.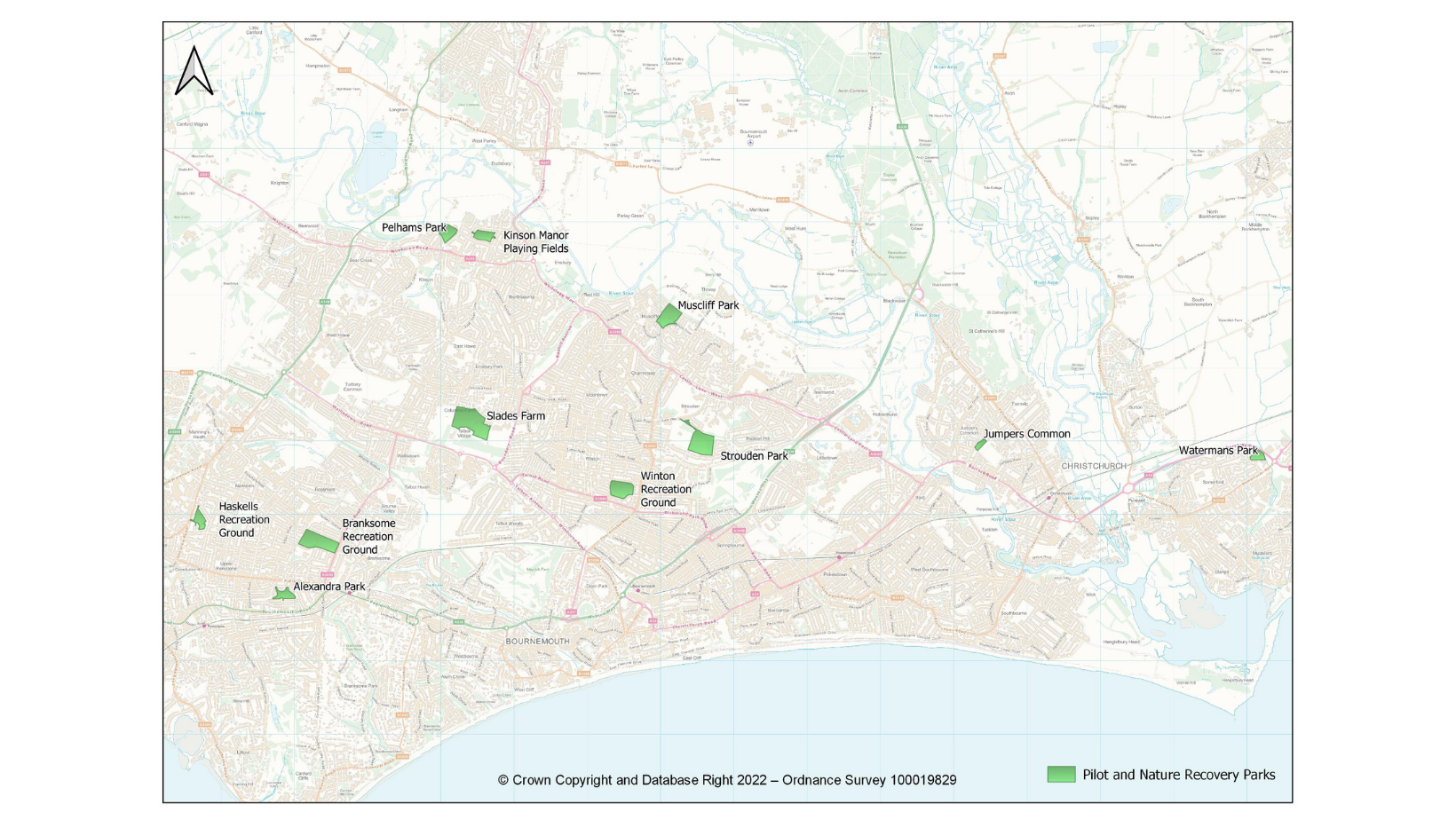 Visit our staff page to find out more about our experienced Parks Activators.
Sign up to our newsletter and be informed about all the latest inspiring Park Foundation updates, events and fundraising across Bournemouth, Christchurch and Poole.