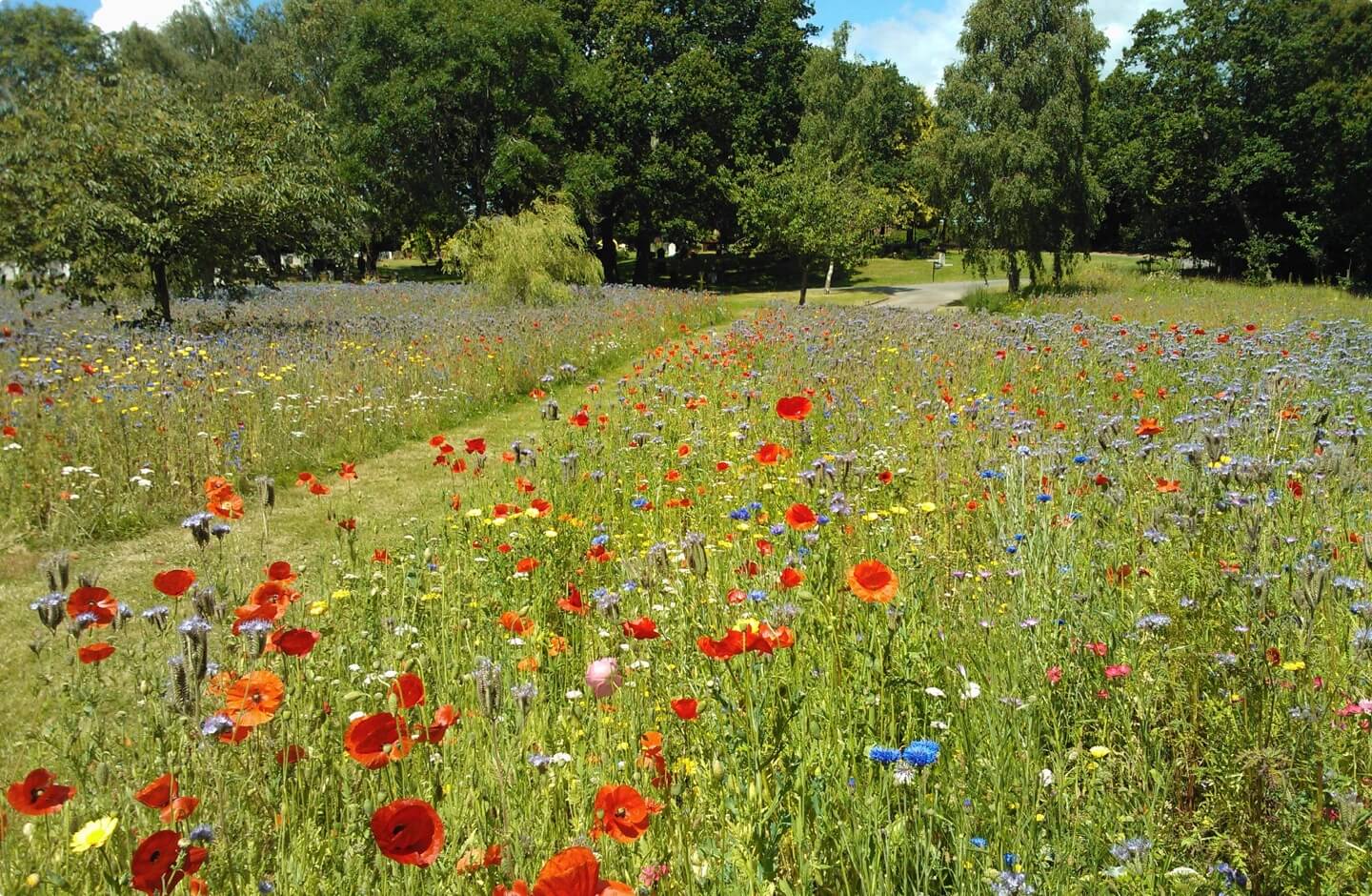 Future Parks project
A pioneering project exploring new and inspiring ways to develop and manage our greenspaces across Bournemouth, Christchurch and Poole
Developing a new parks service
In 2019, in partnership with BCP Council, we were one of only nine places across the UK which were selected to take part in the Future Parks programme and receive a share of £6.2m of funding and £5m worth of support from experts in conservation, fundraising, volunteering and park management. 
The Future Parks Accelerator funding and support from the National Lottery Heritage Fund, National Trust and the Department for Levelling Up, Housing & Communities allows us to explore long-term strategies for improving and maintaining greenspaces through a wide range of themes and projects.  
This exciting opportunity has allowed us to explore how to develop wonderful places in which to discover, play, volunteer and meet up, while also helping to tackle the climate and ecological emergency. 
We have developed three main priorities that draw together the work we have been doing on the project and represent our future focus. 
Revitalising Community Parks
We want to create exciting neighbourhood parks which are beneficial for people and wildlife – places which we can all enjoy and are good for our physical and mental health. We are working to develop a model that incorporates volunteering, improved trading, park activation by delivering nature activities, planting and infrastructure improvements. 
Three 'Pilot Parks' were selected across the conurbation to trial initiatives and develop new ideas with the community to make improvements. The selected parks are Winton Recreation Ground in Bournemouth, Waterman's Park in Christchurch, and Alexandra Park in Poole. 
Following community engagement activities, we created plans for these parks and, since March 2021, we've been making physical changes and delivering activities to engage the local communities in these spaces. 
Some examples of the changes we've made so far: 
Alexandra Park
Established a successful community garden and volunteer group which looks after the crop. Food grown is donated to local people through working with other charities and organisations. 
Winton Recreation Ground
Created a new wildlife pond to encourage biodiversity. We've already spotted incredible insects such as the Emperor Dragonfly, and we hope that our upcoming pond at Waterman's Park will provide habitat for the rare Southern Damselfly which we know visits the park. 
Revitalised Winton Park Café into a buzzing community hub which gives back to the park. 
Waterman's Park
Created a welcoming entrance at Waterman's Park, planting wildflowers which are important for our vital pollinators and provide a beautiful display of colour for everyone to enjoy when they're in bloom. 
Through the Future Parks project, the work of The Parks Foundation has grown and developed, and we're excited for what's to come. 
Activation continues in our Pilot Parks and, building on this work, we are now also transforming eight more parks as part of our Nature Recovery Project. 
Green Infrastructure Strategy
We're creating a 25-year parks and open spaces, or green infrastructure, strategy and business plan to create a sustainable model for 21st century parks. 
We want our parks and greenspaces across BCP to encourage healthy living and wellbeing in our communities, strengthen resilience to climate change, support nature recovery and biodiversity, and support economic recovery and prosperity.  
Our Green Infrastructure Strategy aims to achieve these goals by: 
Rethinking how we can use our parks and greenspaces as multifunctional places

 

Connecting spaces for nature and green travel

 

Making the urban environment greener

 

Championing green infrastructure for a greener future

 
The Stour Valley Park is a landscape-scale project to provide connected greenspace through the Stour Valley: from Christchurch Harbour to Kingston Lacey along a 25km stretch of river.
This ground-breaking project explores improving public access and managing the spaces along the Stour Valley corridor – bringing landowners, the public, user groups and professionals together to shape the park into a landscape where people and nature thrive. Through this park, we want to improve prospects for wildlife, visitors and the local community, health, heritage, economy, and mitigate climate change.
For more information, please visit the Stour Valley Park website.
As our initial Future Parks project draws to a close in summer 2022, we're delighted that, following a successful funding bid we have been awarded an additional grant to continue and further build on this work. This second phase of our Future Parks project will begin in autumn 2022. 
Sign up to our newsletter and be informed about all the latest inspiring Park Foundation updates, events and fundraising across Bournemouth, Christchurch and Poole.