Careers
If you're interested in the outdoors, environment, wildlife and making our amazing parks and open spaces even better, then we'd love to hear from you.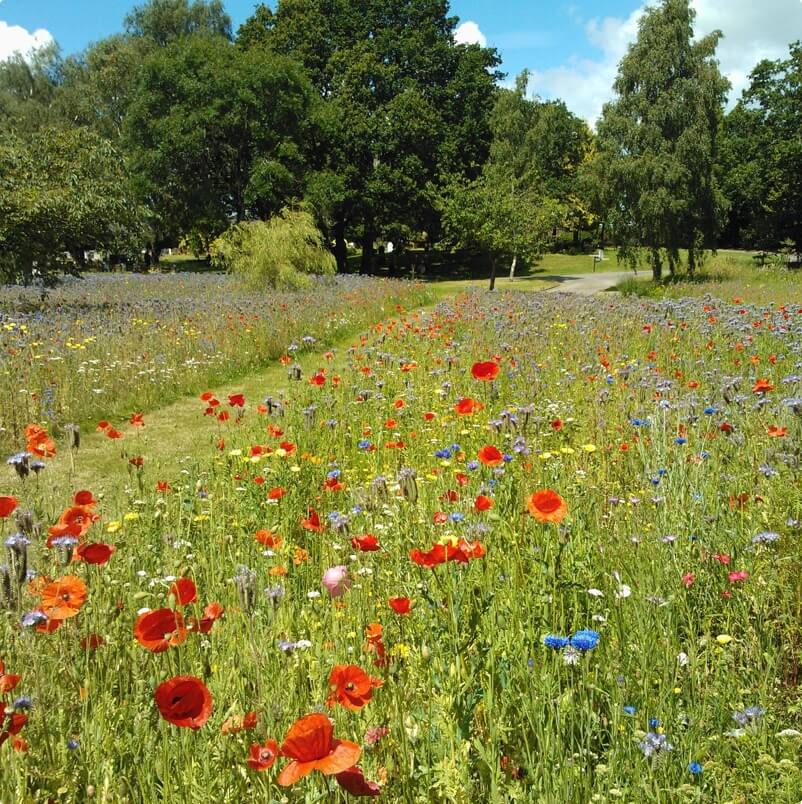 We are looking for three enthusiastic, nature loving Parks Activators to help us bring eight parks to life across Bournemouth, Christchurch & Poole throughout 2022 as part of our Nature Recovery Project.
You'll deliver a programme of activities to increase the local communities' engagement with and use of their local park, educating them about the environment. You will also manage a programme of physical improvements to increase the biodiversity of these spaces.
If you enjoy being outside in nature and inspiring others about the environment we'd love to hear from you. You'll be joining a small team of passionate Parks Activators who you'll collaborate and share your learning with as you develop your skills in the environment sector.
Salary: £22,000 pro-rata
Term: Fixed-term contract from January to December 2022
Hours: 30 or 37.5 hours a week
Closing date: midnight on Tuesday 30th November 2021.
View the Job Description and Person Specification here.
Interviews are scheduled for Thursday 9th and Friday 10th December 2021.
Please send completed application forms to info@parksfoundation.org.uk by midnight on Tuesday 30th November 2021.
We are seeking an Honorary Treasurer for our Board of Trustees. The Hon. Treasurer is responsible for the financial affairs of the charity, working closely with the Foundation's Board and Manager to safeguard the organisation's finances. This includes:
General financial oversight;
Financial planning and budgeting;
Financial reporting to:-

statutory bodies;
the Board of Trustees;
operational managers of the Charity;

Banking, book keeping and record keeping;
Control and safeguarding of fixed assets and stock;
Control of the Foundation's investments;
Provision of Financial advice to the Board of Trustees.
It is the Hon. Treasurer's role to ensure that these responsibilities are met, although the work may be delegated to a finance sub-committee and/or paid staff (Foundation Manager and Bookkeeper) and volunteers. The Hon. Treasurer will then exercise a supervisory role on the delegated work.
Time commitments include a quarterly Board of Trustees meeting (2-3 hours), a quarterly Finance sub-committee meeting (1 hour) and providing ad-hoc advice to the Foundation Manager, Bookkeeper and Board of Trustees.
Our current Hon. Treasurer will be standing down during 2022 to enable a sufficient handover in the role.
View the summary of the role responsibilities here, a more detailed role description is available on request.
For an informal conversation about the role and more information please contact Cathi Farrer, Foundation Manager, on 01202 123450 or cathi@parksfoundation.org.uk
If there's no roles advertised here then we currently don't have any vacancies. Why not check out our volunteering opportunities instead to see how you could get involved with our charity?
Join the team
No matter what your role, we think you'll get to work in the best office in Bournemouth, Christchurch or Poole – our parks!
We offer a competitive salary, 23 days holiday a year (plus bank holidays) and a matched pension scheme up-to 6%.
For more information about any of our vacancies please contact the office on 01202 123540 or info@parksfoundation.org.uk.