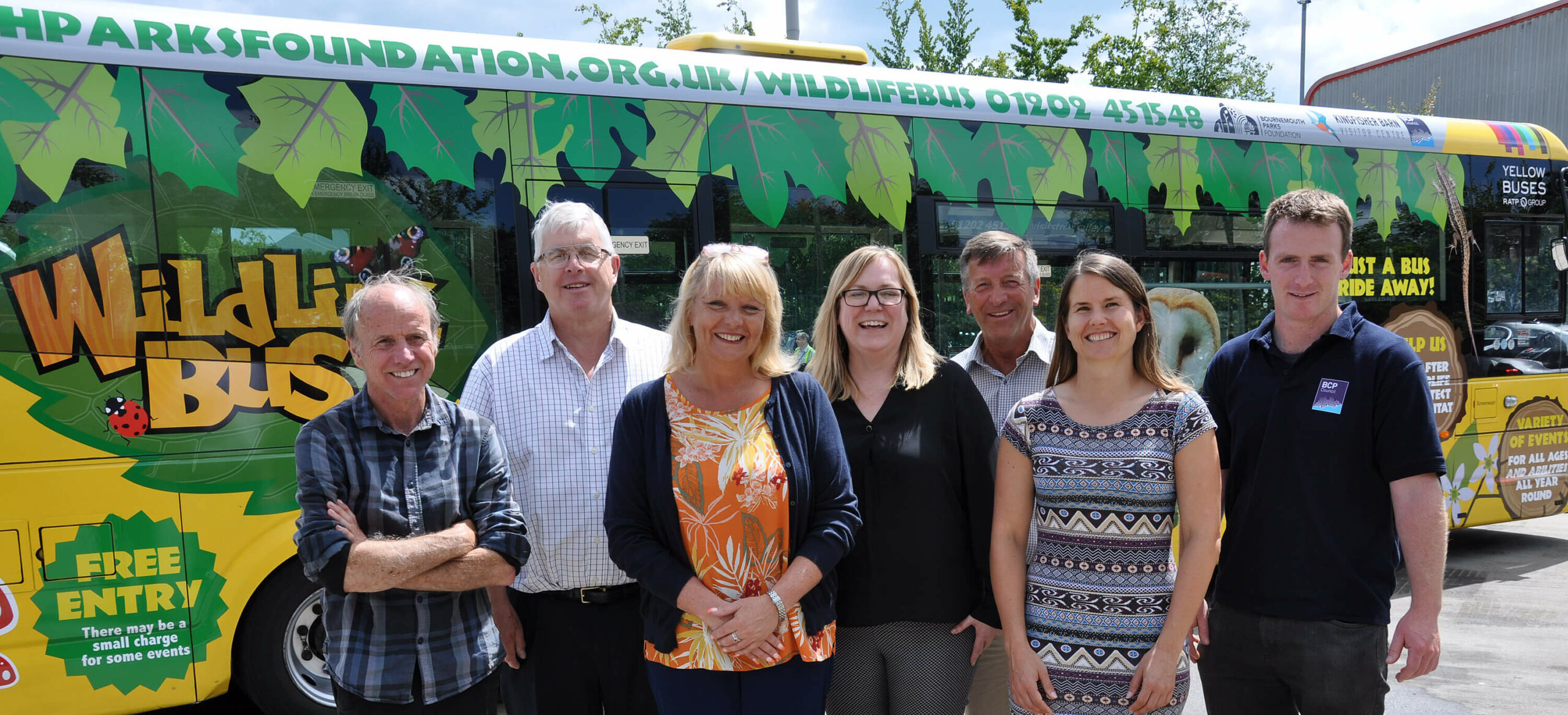 Wildlife Bus
Would you like to meet the wildlife neighbours who are right on your doorstep? Then why not hop on our Wildlife Bus!
Have you been on our wildlife bus?
Would you like to meet your wildlife neighbours who are right on your doorstep? Why not hop on our Wildlife Bus, tour around Bournemouth, Christchurch and Poole learning facts about some amazing creatures and jump off at one of our parks or nature reserves to see the wildlife for yourself!
Did you know?
The painted lady butterfly makes an impressive migration from North Africa to theUK each year – that's a round trip of 9,000 miles!
Our heathlands are home to all six of Britain's native reptiles including the sand lizard, adder, smooth snake, grass snake, slow worm and common lizard. Have you ever spotted one of these in your garden?
Otters can be found at our Stour Valley Nature Reserve rearing their young in shelters called holts along the river bank. They normally come out at dusk or early morning, why not jump on the wildlife bus to see if you can spot them?
Male and female tawny owls make a different noise. Males call "hoohoo" and females call "kewick" creating the "T'wit T'woo" noise owls are famous for.
The kingfisher is actually a brown bird. The bright blue colour you see is the result of light striking specially modified cells in their feathers.
Visit our nature reserves across Bournemouth, Poole & Christchurch
Our nature reserves are packed full of fun walks, activities and adventures for you to discover. There really is something for everyone, from bird watching for beginners, to creative writing and pottery for adults, pond-dipping and arts & crafts activities for children. Visit our relevant websites to find out what's happening at our Visitor Centres at Kingfisher Barn or Hengistbury Head.
Sign up to our newsletter and be informed about all the latest inspiring Park Foundation updates, events and fundraising across Bournemouth, Christchurch and Poole.