Trusts & Foundations
If you are part of a Trust, Foundation, Livery Company or other grant-making body, or have links to one, we would love to speak to you.
Perhaps you could help us improve one particular park, enable us to expand our work, or could help with our running costs. Please contact us at info@parksfoundation.org.uk or by phoning 01202 123540.
Support in this way is absolutely vital to us and so we make sure that we keep you updated on the impact of your support; we share facts and figures, feedback from those whose lives you have improved, and show you before and after photos of the parks.
Recent support includes: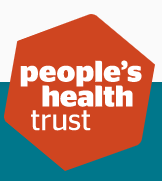 People's Health Trust
Funded our Parks in Mind programme for two years, which paid for our Project Leader's salary and enabled us to transition our parks-based activities online during the periods of Covid-19 lockdown.
Christchurch Charitable Trust
Kindly funded a specific park and were interested in our ongoing changes and improvements, including the planting of trees, wildflowers and bulbs, the creation of a wildlife pond, and the introduction of free-to-attend activities for the local residents.

Green Recovery Challenge Fund
Our Nature Recovery project is funded by the Government's Green Recovery Challenge Fund. The fund was developed by Defra and its Arm's-Length Bodies. It is being delivered by The National Lottery Heritage Fund in partnership with Natural England, the Environment Agency and Forestry Commission. The fund has enabled us to recruit a project team for one year, who will transform eight local parks into wildlife rich and ecologically improved areas.
Sign up to our newsletter and be informed about all the latest inspiring Park Foundation updates, events and fundraising across Bournemouth, Christchurch and Poole.