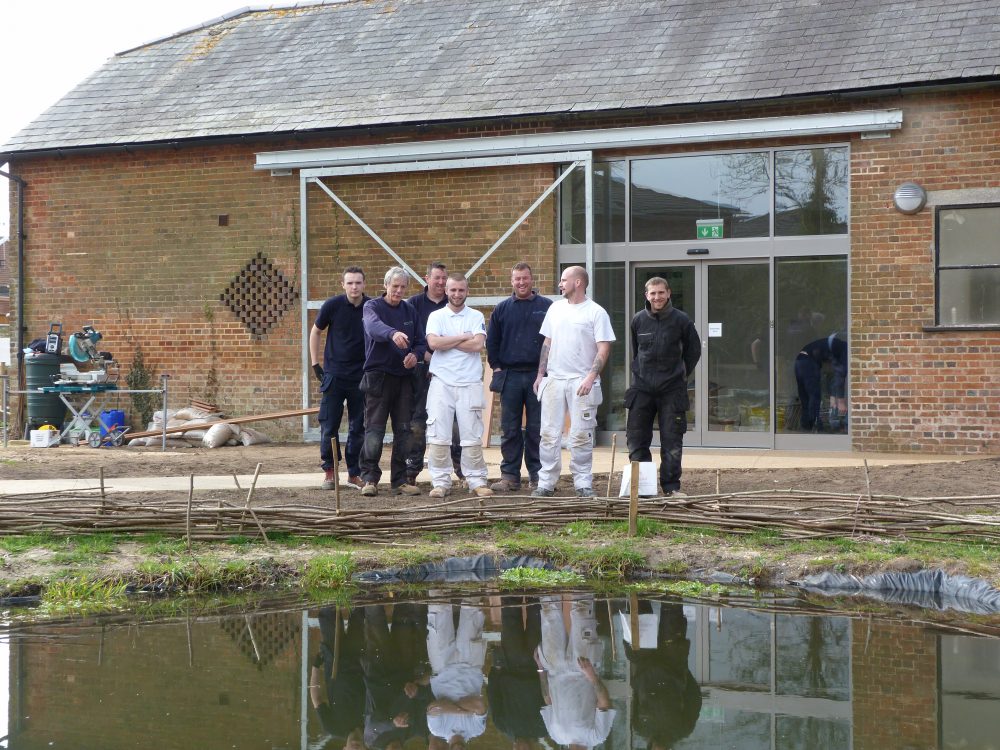 Partner with us
Whether you work for a national company or are a local business owner, we'd love to talk to you – our work wouldn't be possible without the generosity of our corporate partners.
Here are just a few ways you may like to support us:
Company donation:  if you would like to make a financial donation, you can donate now, or contact us to discuss other options. Alternatively, if you have products or services that you think we may find useful (especially if you are a garden centre or hardware store), please get in touch with us – we'd be delighted to chat with you.
Charity of the year:  partner with us for publicity-worthy fundraising with long-lasting impact. Contact us to discuss how best you'd like to support us, from donating products or services, organising staff volunteering days, or creating fundraising activities for your staff and/or customers.
Payroll giving:  your workforce can donate to us straight from your payroll. It's a quick and easy way for your team to regularly support us, and you may like to encourage them by matching their donations.
To set up the scheme, you will need to contact a Payroll Giving agency – more information can be found here: https://www.gov.uk/payroll-giving
Sign up to our newsletter and be informed about all the latest inspiring Park Foundation updates, events and fundraising across Bournemouth, Christchurch and Poole.