Canford Heath Fire fundraiser
Can you help us protect Canford Heath following the devastating fire?
Thank you to all of you who have supported so far - you've generously donated £750 to this appeal.
Following the devastating fire on Saturday 23rd April on Canford Heath Nature Reserve which destroyed over 16.7 hectres of land (the equivalent of 23 international football pitches) we are fundraising to support the reserve.
Funds raised will be used to:
Replace fencing
Undertake surveys to understand the species populations and distributions to help us better quantify loses
Assist with future management options, such as blocking ditches to rewet mires and create new sand patches to benefit reptiles and invertebrates
Erect better signage explaining why the reserve is so important for nature and wildlife
Fund volunteer supplies, many of whom have supported us during this catastrophic event.
If you are able to support this much loved nature reserve, we'd really appreciate your donations.
This fundraising page has been set up in collaboration with BCP Council who manage Canford Heath Nature Reserve.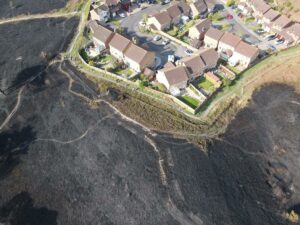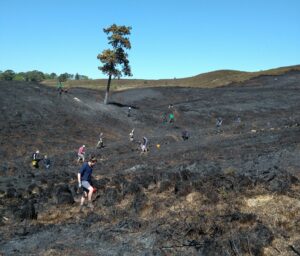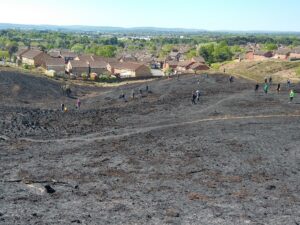 Images courtesy of BCP Council and Matthew Hicks via Bournemouth Echo
Sign up to our newsletter and be informed about all the latest inspiring Park Foundation updates, events and fundraising across Bournemouth, Christchurch and Poole.